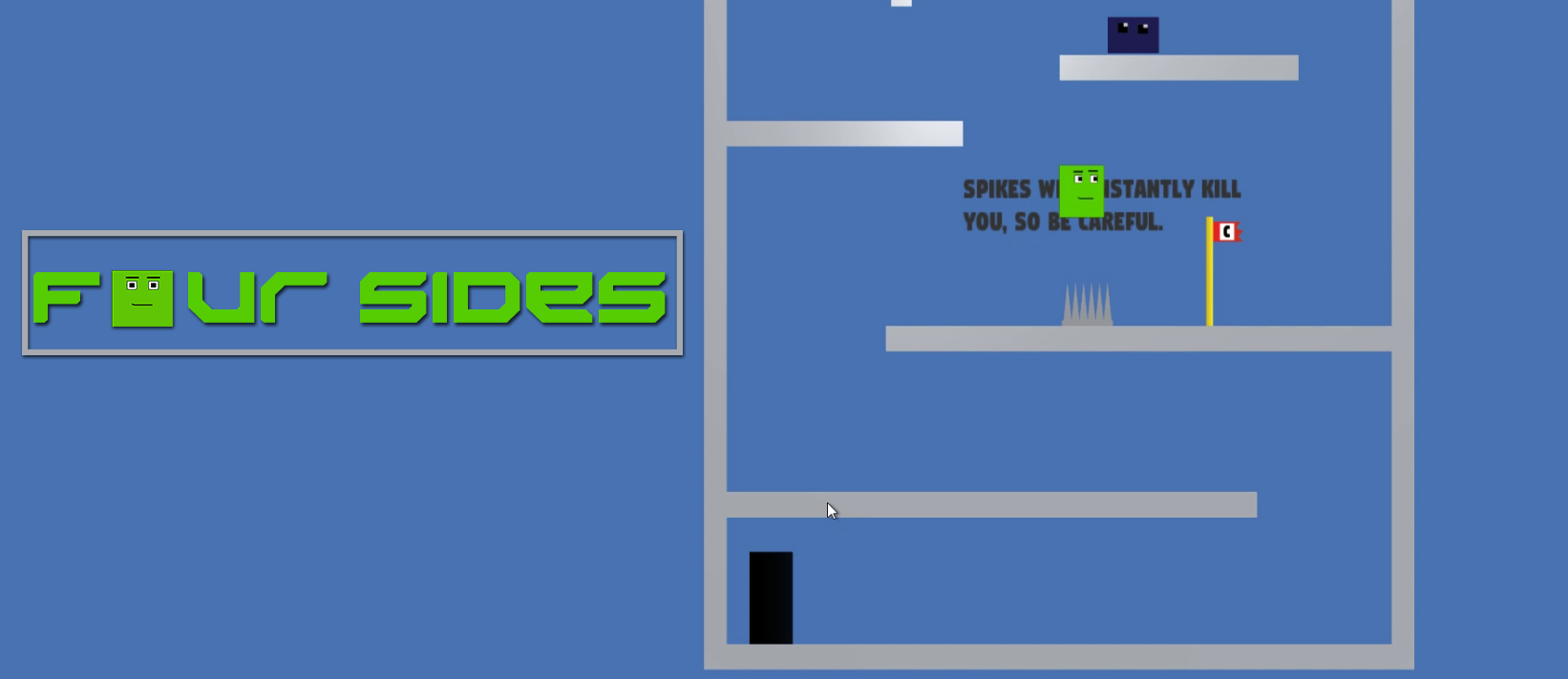 Four Sides
Four Sides is a 2D Platformer that mixes super meat boy and mega-man together in a variety of levels.
Our first group project in trimester 3. This game was produced for 6 weeks and demonstrates a game that has a variety of self created assets and ideas.
Controls:

A and D to move left and right (hold to stick to walls)
Space to jump
left click to shoot
ESC to pause game.